Exporter services Provider
-
Form "E" Service Provider
The services offered by King Enterprises Export Services includes:
1), Arranging the Export licence, weboc, Letter of Credit Payment, Document against Payment;
1), Arranging the Electronic Export Form "E";
1), Arranging the necessary Support documents;
1), Paying the ocean or air carrier's destination charges;
1), Completing all necessary documentation;
1), Arranging Customs examination and clearance;
1), Transporting the goods from site;
1), Serving as the liaison with the drayage contractor to ensure delivery to the booth;
1), Advising Clients about regulations covering the sale, storage, and re-export or destruction of Exported exhibit materials;
1), Arranging the return or forwarding of shipments and materials in accordance with the Client's requirements at the conclusion of the show.
Each step in the process is constantly monitored and updated on King Enterprises's Project Management System.
IMPORT CUSTOM CLEARING AGENT RAWALPINDI
View Detail
IMPORT CUSTOM CLEARING AGENT ISLAMABAD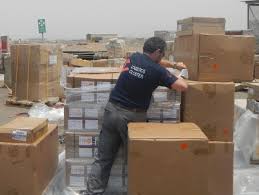 View Detail
If You Are Worried About:
INTELLIGENT GOODS DECLARATION FILLING?
DELAYED CLEAREANCE OF CONSIGNMENTS?
DEMURRAGE & DETENTION?
LOSS OF ORDERS DUE TO DELAY?
MISSING / DAMAGE OF GOODS AT PORTS?
ZERO UPDATES ABOUT CONTAINERS / SHIPMENT STATUS?
HIGH COST OF CLEAREANCE?
OVER BILLING?
HIGH VALUATION?
YOU RELAX & LEAVE THE JOB WHO CARE?
CONTACT US NOW TO RELIEVE YOURSELF FOR ALL WORRIES
IMPORT CUSTOM CLEARING AGENT KARACHI
View Detail
IMPORT CLEAEANCE AGENT
KEAMARI PORT, Karachi
View Detail
IMPORT CLEARING AGENT
PORT QASIM, Karachi
View Detail
KING ENTERPRISES BEING BEST CUSTOMS HOUSE AGENTS are comprehensive trained in all unique customs procedure of each specific area of operations through out the Pakistan i.e Islamabad, Rawalpindi, Karachi, Lahore, Sailkot, Peshawar, Faisalabad.
CARGO CLEARING AGENT IN RAWALPINDI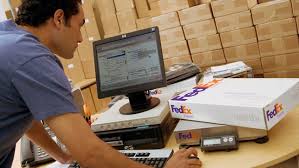 View Detail
PETS CLEARING AGENT IN ISLAMABAD
View Detail
BAGGAGE & VEHICLE CLEARING AGENT
View Detail
We being the best Custom-Clearing agent on country wide ( Karachi, Islamabad, Rawalpindi, Lahore, Sailkot, Peshawar, Faisalabad ) basis are pleased to inform that we are skilled, well-experienced and full-dedicated for providing the best Custom cleareance services for imports and exports of consignment, We are a own Customs Licenced (FBR) Customs brokers having more than 15 years in the field of Customs Clearance. We have thourgh knowledge of Tariff Classification, Notification, Customs Act, Customs Rules and Regulation, Duty concesion, Duty Exemption Schemes, SVB Proceedues, Duty Drawback Claim, Customs Duty Refund, Licence Verification, Clearance of capital goods, second hand machines etc. We handle both export and import of any products.
CUSTOM CLEARING AGENT
RWP-ISB-KHI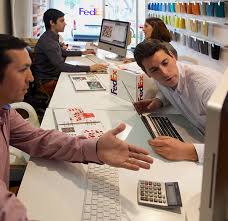 View Detail
IMPORTED VEHICLE CLEARANCE
ISB-RWP-KHI
View Detail
Our Destinations
Our staff team will take full and complete responsibility of all import and export deadlines in order to avoid expensive and time consuming delays.
Prior Customs Clearance arrangements of sensitive equipments

Duty and Tax assessment

Goods / Items Classification

Maintenance of record of Temporary import procedures & further re-exports

Permanent import/export procedures of commercial shipments

Consultancy Services

Import export formalities

Inland transportation arrangements

Classification of imported goods and customs duty estimates

Customs entry and processing

Preparation and processing for customs bond

Landed cost calculation

Pick-up from any site in Pakistan

Arrangements of customs processing &sealing of containers at Dry/sea/airports

Special shipping rates to all destination of the world